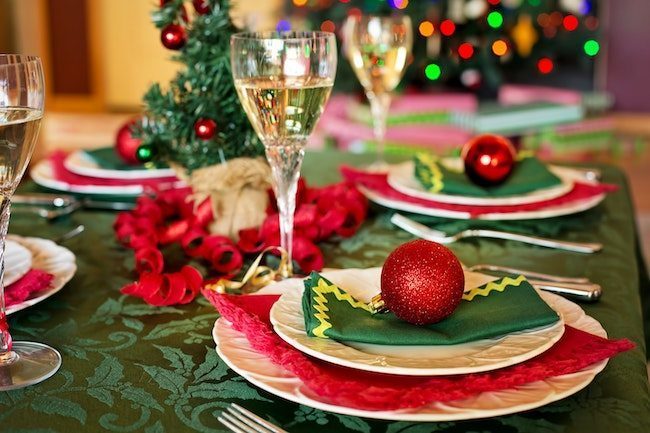 Sticking to a regular sleep schedule can be very difficult during the holidays, thanks to the many potentially sleep-disrupting things which are often oh-so-present during the season — travel, temptations to stay up late catching up with family members, irregular diets, and more. Yet, tempting though it can be to allow any of these distractions to upend your healthy habits during the holiday months, it's just not worth it. Your wellbeing is too important!
And when it comes to those healthy habits, proper rest (7-9 hours per night) is by far the most critical to maintain. This is true any time of the year, but particularly during the holiday season, when it's important to be at your best for checking off to-do's and spending time with loved ones. Here are a few things you can do to ensure your sleep is secure as your calendar starts to fill up this season.
Tips for Getting Good Sleep During the Holidays
Minimize Alcohol: Although alcohol helps you fall asleep faster, it gives you poor quality rest throughout the night. If you do drink, try to avoid consumption a few hours before bed. 
Avoid Overeating: Larger meals take your stomach longer to digest, which can make it more difficult to fall asleep when eaten too close to bedtime. If all the holiday chocolate and other snacks are just too tempting (we get it), eat them earlier in the day to help your stomach with the metabolization of food and to avoid a big sugar rush before bed. 
Create a Cool Sleeping Environment: Your ideal sleeping environment should be cool in temperature, approximately 68 degrees. If you find this to be too cold in the winter, just add on more blankets. Cooler temperatures are known to boost sleep quality.
Don't Forget to Exercise: Exercise is greatly beneficial for sleep quality, and it doesn't have to be difficult. In fact, it can be as simple as taking a walk around the neighborhood to see the holiday lights. As long as you are obtaining some form of exercise, your sleep (and overall health) will thank you!
Slow Down Before Bed: Keeping a consistent bedtime routine, particularly if you are not in your regular bed or busy with family activities, can be tricky. Opt for relaxing activities that you can do with the whole family to help everyone prepare for sleep. Avoid things like watching TV in favor of less stimulating but still fun activities — think board games or building gingerbread houses.
Eliminate Electronics: Harking back to the point above, it can be tempting to stay up late watching your favorite holiday movies. But TVs, as well as phones, computers, and other electronic devices all emit a blue light that interferes with your circadian rhythm or internal clock. Our brains interpret this light as an indication that it is daylight, hindering the production of melatonin, the hormone that promotes sleep.
Spend Time Outside: Winter can be a wonderful time to take part in outside activities like skiing and building snowmen or taking a walk to enjoy the fresh air. Spending time outside gives your body an opportunity to be exposed to the sun during the day, which helps regulate your circadian rhythm and increase your production of melatonin at night, both of which can help you sleep.
Create a Comfortable Sleeping Environment: It's important to keep your bedroom as relaxing and conducive to sleep as possible. Make sure it's quiet, dark, and cool. Use earplugs or a sleep mask to eliminate any distractions. If you are visiting friends or family and are away from your own bed, try to make your new sleeping environment as similar to the one you're accustomed to as possible. One example? Bring your favorite blanket or pillow with you!
Final Thoughts
The holidays are a busy time for everyone. Make sure you don't take on more than you can handle, prioritize sleep, and do what you can to get the restful zzz's you need to be present.
However, if you've taken measures to prioritize and improve your sleep habits, but you still feel fatigued throughout the day, be sure to check to see if you have any symptoms related to sleep apnea. If you can never seem to get enough sleep, snore every night, and frequently wake up with a sore throat or headache, you should contact Dr. Jeff Rodgers for a FREE sleep screening sooner rather than later. He can help you determine whether or not you have sleep apnea, and if needed, provide treatment in the form of a custom-made oral appliance. If you believe you may have sleep apnea before you get really busy this season, contact Sleep Better Georgia so you can stay well-rested and enjoy the festivities as much as possible.