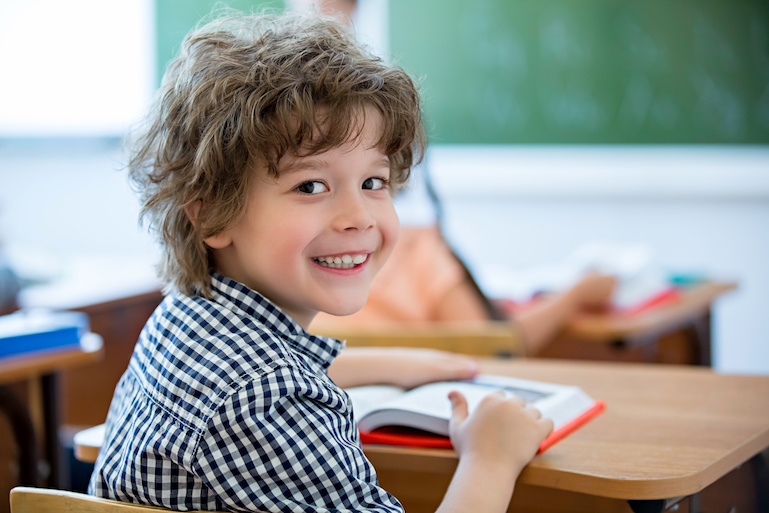 A recent study revealed that little ones suffering from childhood sleep apnea display many behavioral problems that closely resemble ADHD. Knowing the symptoms can help you determine whether or not your child needs treatment from a doctor.
Behavioral Issues in Kids with Childhood Sleep Apnea
Childhood sleep apnea affects about one to four percent of kids between the ages of two and six. According to the American Sleep Apnea Association, as many as 25 percent of children diagnosed with ADHD also display symptoms of obstructive sleep apnea. In the eyes of many sleep physicians, it's likely that much of a child's learning difficulties and behavior problems could actually be the consequence of chronically fragmented sleep. While disruptive and inattentive actions in children are not always an indicator of sleep-disordered breathing, recent research has proven that the disorder is more related to behavioral problems than we might have thought a few years ago.
In one study, children with sleep-disordered breathing were found to be four times more likely to develop behavioral issues, including problems with:
Maintaining attention
Not being disruptive in class
Hyperactivity
Social competency
Self-care and hygiene
Communication
At the 24th annual meeting of the Associated Professional Sleep Societies in 2010, research revealed that the academic grades of children with sleep apnea are consistently worse than students who do not have sleep-disordered breathing. The study above confirmed this, as children with persistent sleep apnea were found to be seven times more likely to have learning issues as documented by their parents, as well as be three times more likely to have grades of C or under when compared to peers.
This means that if your child snores regularly, has trouble sleeping through the night, is chronically fatigued and also displays ADHD-like symptoms, it's a good idea to see a sleep doctor to make sure that sleep apnea isn't the underlying cause.
Treatment Options
The treatment for sleep apnea in children varies from case to case and is often determined by the child's age and the severity of the apnea. Large tonsils and adenoids can often be the problem, and removing the tonsils will likely return the child's breathing to normal. Many kids who suffer from sleep-disordered breathing show both immediate and long-term improvement in their sleep after tonsil and adenoid removal.
This procedure isn't appropriate in every situation, however, like when the tonsils are too small to remove or if the sleep disorder is mild to moderate. In particular, if poor academic performance and behavioral issues are not apparent, adenoid and tonsil removal may not be necessary.
A CPAP machine may be prescribed for a very young child with a developing mouth and jaw. Oral appliance therapy has also been shown to be a good alternative to CPAP for children whose facial bone structure is largely complete. The Sleep Apnea Treatment Center reported that oral appliances have been used successfully in children as young as six.
Of course, it's important to talk to your doctor about the treatment options that are right for your child. Dr. Jeff Rodgers at Sleep Better, Georgia is keenly aware of the long-term problems childhood sleep apnea can cause and will help find a solution. To learn more about everything you've just read or to schedule a free, no-obligation consultation for you child, please contact us today.