Meet Our Dunwoody, GA Sleep Dentist
Jeff Rodgers, DMD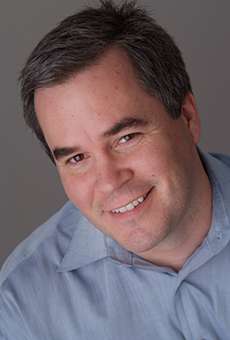 Sleep dentist Dr. Jeff Rodgers has been in private practice for over a decade. He earned a B.S. in Biology from Lee University in Cleveland, Tennessee and is a 1995 graduate of the University of Alabama School of Dentistry. Dr. Rodgers is a Diplomate with both the American Board of Dental Sleep Medicine (ABDSM) and the American Sleep and Breathing Academy (ASBA). ABDSM is the board for the leading national organization for dentists who treat snoring and obstructive sleep apnea with oral appliance therapy, an effective alternative treatment to the standard continue positive airway pressure (CPAP) machine. Earning Diplomate status from the ABDSM is a unique honor that recognizes special competency in dental sleep medicine. Dr. Rodgers also lectures to the medical community on the alternatives in treatment of OSA and the importance of a team approach to patient care.
Dr. Rodgers is keenly aware of the problems sleep apnea poses to patients and is highly committed to treating sleep breathing disorders conservatively and effectively. Improving patient quality of life and overall health is the reason he and his team love working in the field of dentistry. If you suspect you may have sleep apnea, don't hesitate to call Dr. Rodgers and schedule a consultation. After an assessment and a home sleep study, he can determine whether your snoring or sleep apnea issue can be treated with an oral appliance.
Dr. Rodgers is the proud parent of three beautiful children. Always active in their neighborhood, the family participates in community sports programs, and they attend Peachtree Corners Baptist Church.