Dunwoody, GA Oral Appliance Therapy For Every Patient's Needs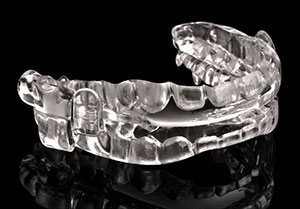 There are a variety of oral appliances available to effectively treat sleep apnea and snoring, and each has unique features to suit the individual patient. All appliances at Sleep Better Georgia are of the highest quality and custom calibrated to fit your needs, giving you the best possible night's sleep.
The Herbst
The Herbst brand is the most commonly prescribed oral appliance and is highly effective for the treatment of sleep apnea. It is lightweight, comfortable, and very versatile -- it can be used to treat several common oral health problems in addition to snoring and sleep apnea, including TMJ disorder and bruxism.
The Micro 2
The Micro 2 appliance works by carefully shifting the jaw forward and increasing pressure on your soft tissue, stretching the muscles so that the airway remains clear while you sleep. These devices are very comfortable and designed to be adjustable for the ideal fit. Over 90% of adults who've used Micro 2 have experienced significantly improved sleep.
The Narval
The Narval appliance is similar to the Micro 2 in many ways -- it moves the jaw forward and places pressure on the soft tissue and muscles to unblock the airway. It is crafted from a uniquely flexible material for exceptional patient comfort. This could be the perfect option for you if you've struggled with getting used to oral appliances in the past. When using Narval, patients are able to speak clearly, eat, drink, and fully close their mouths.