Dunwoody, GA Oral Appliance Therapy For Every Patient's Needs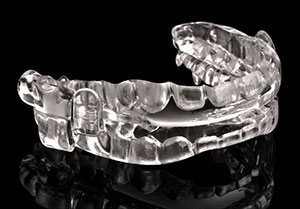 There are a variety of different oral appliances for sleep apnea treatment available today, and no one option is right for every single patient. At the practice of Dr. Rodgers, patients can rest assured that our recommendations are high-quality and precisely customized for unique mouths. We look forward to helping you achieve your best night of rest in ages!
Micro 2® Sleep Appliances
Micro 2 appliances work by carefully shifting the jaw forward and increasing pressure on your soft tissue just so, stretching the muscles so that the airway remains clear until morning. These devices are made of very comfortable materials and designed to be adjustable for the ideal fit. In fact, it's so easy to wear that patients can still speak and drink easily when using it! Over 90% of adults who've used Micro 2 have experienced significantly improved sleep.
The Narval
The Narval is similar to Micro 2 in many ways, moving the jaw forward and placing pressure on the soft tissue and muscles so that the airway remains unblocked. However, it's crafted from a uniquely flexible material for exceptional patient comfort. This could be the perfect option for you if you've struggled with getting used to harder oral appliances in the past. When using Narval, patients are able to speak clearly, eat, drink, and fully close their mouths.
Herbst Appliance
The Herbst brand is a highly recommended and effective oral appliance! The device is lightweight and very comfortable, allowing for a wide variety of jaw movement. It's also so versatile that it can be used to treat several common oral health problems in addition to snoring/sleep apnea, including TMJ disorder and bruxism.