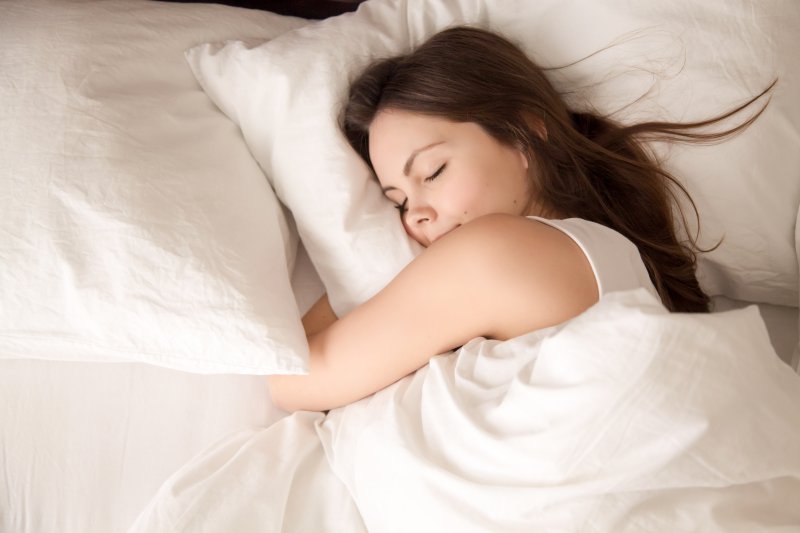 Pillows are soft, cozy accessories to our sleep environments that we likely don't think twice about, and because of that, their important role in our sleep health is often overlooked. Yet, they are critical for getting the best quality sleep possible.
Pillows provide your head, neck, and spine with support. The right pillow will support the natural curvature of your neck, leaving you well-rested and ache-free in the morning. Because people come in all shapes, sizes, and builds, pillows do as well. There are pillows made to better suit front sleepers, back sleepers, and side sleepers, and a wide variety of materials are available. 
If you suffer from a sleep breathing disorder, chances are you're trying to do everything you can to reduce its effects. The correct pillow can be a big help. Here's how to make the best decision for you. 
What to Look For
While a pillow on its own won't cure your sleep apnea, it can potentially lessen the number of apneas you experience or make it more comfortable to wear your treatment through the night, greatly improving sleep quality and how you feel the next day.
There are three important factors to consider when selecting a pillow:
Sleep Position: Your sleep position can improve or worsen your sleep apnea. This is why it's recommended that sleep apnea sufferers sleep on their side or stomach instead of their back. If you're used to sleeping on your back, though, this switch might be easier said than done. Thankfully, there are pillows specifically designed to make sleeping in certain positions as comfortable as possible to make the change easier. For side sleeping, a contoured pillow will work nicely to support your shoulders and neck. For stomach sleeping, consider a pillow with a low height so that the head and neck are not propped up at an uncomfortable angle during the night. If you can't break sleeping on your back, a wedge pillow (more on those below) may be for you, as it will elevate your neck while you're asleep.
Height (Loft): The height (or loft) of your pillow impacts the angle of your head and neck, both of which influence how well you're able to sleep (and breathe) at night. As mentioned above, a pillow with a low loft works best for those who sleep on their stomach. Side sleepers on average prefer a pillow with medium loft, to fill the area between the end of their shoulders and the side of their head. Back sleepers often prefer a medium loft as well.
Material: There are many different materials available for pillows, and the choice is largely up to preference, though each material offers benefits to be mindful of. Latex pillows are hypoallergenic, offering relief for allergy sufferers. Down and memory foam pillows may be preferable to some for their ability to maintain their shape for a long period of time. Wool and cotton pillows help maintain a stable body temperature, and silk pillows are often praised for their ability to fight wrinkles and acne.
Specific Pillow Types that Can Help
As outlined by The Sleep Foundation, there are three categories of pillows that are generally recommended for sleep apnea sufferers:
Wedge Pillows: If you sleep on your back, a wedge pillow will become your best friend. Wedge pillows have a sloped design, so they naturally elevate your neck during sleep, helping to reduce nightly snoring.
Cervical Pillows: Cervical pillows are designed to relieve pressure on your neck. By offering neck support, the head is also free from strain, keeping the airway open. These pillows provide different loft options depending on your sleep position but are generally great for back sleepers who are unable to sleep on the more intense elevation that a wedge pillow offers.
CPAP Pillows: These pillows are made for individuals who specifically wear a CPAP, but they may also be beneficial for all sleep apnea sufferers. These pillows promote side and stomach sleeping and have indentations on both sides to make room for a CPAP's cords. Here at Sleep Better Georgia, we provide oral appliance therapy for those unable to tolerate CPAP or just looking for a quiet, comfortable and effective sleep apnea treatment.
It Takes More Than Just a Pillow
It's important to remember that a new pillow won't solve all of your sleep problems. Speaking to a professional like Dr. Rodgers is necessary in order to effectively combat sleep apnea. He can give you a screening for the disorder and provide an oral appliance that will gently keep your airway open throughout the night, ensuring that you sleep deeply and breathe normally. To learn more about your options, we invite you to schedule a free consultation at Sleep Better Georgia today.