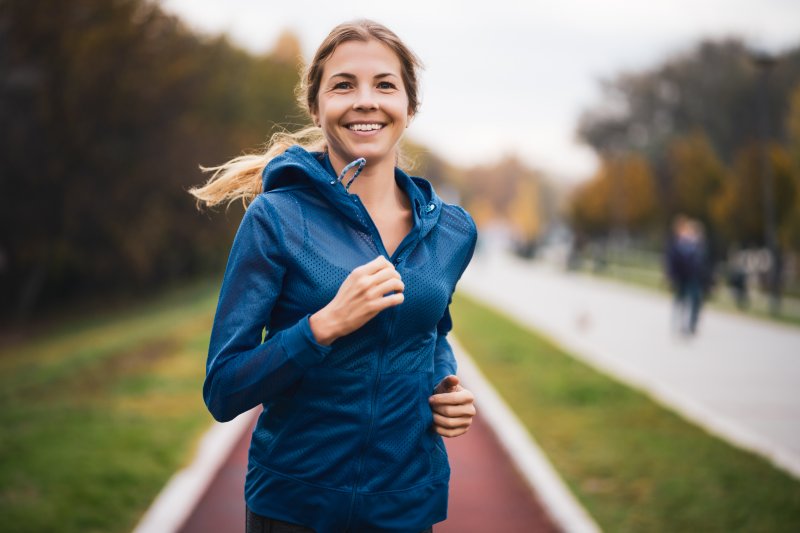 A new observational study found that physical activity and sleep quality both play roles in health outcomes. This information is particularly important for those who do suffer from poor sleep, as physical activity not only improves sleep but can improve the overall health of those who struggle with sleep disorders.
The Independent Values of Physical Activity & Sleep
Before diving into the study, let's provide some context surrounding physical activity and sleep for overall health.
Physical Activity
As stated by the World Health Organization, physical activity is proven to protect people from non-communicable diseases (heart disease, stroke, diabetes, etc.), improve mental health, and enhance one's quality of life. Some other significant findings include:
By not maintaining a healthy level of physical activity, people increase their risk of death by 20-30%.
A person can lower these chances by simply staying active throughout the day—avoiding extended periods of being sedentary.
If a person has limitations on how much light physical activity they can participate in throughout the day, experts recommend that they participate in moderate to vigorous physical activity regularly.
Sleep
Poor sleep, on the other hand, has been shown to be a negative influence on nearly every aspect of an individual's health:
Sleeping for five hours or less each night increases one's risk of death by roughly 15%.
Individuals who suffer from the sleep-breathing disorder obstructive sleep apnea (OSA) are three times more likely to suffer a fatal cardiovascular event—those below the age of 60 who suffer from OSA and sleep deprivation double their risk of death.
Poor sleep has a strong connection to conditions such as obesity in adults and children, diabetes, cardiovascular disease, hypertension, poor mental health, and an increased risk of substance abuse.
The Study
Knowing the impact that physical activity and sleep have on a person's health outcomes, the researchers of this recently published study wondered about their combined influence. Could participating in moderate or vigorous physical activity help offset the dire implications of poor sleep?
In order to find an answer to this question, researchers focused on information provided to the UK Biobank Study, which is tracking the long-term health of more than half a million 37 to 73 year-olds recruited from across the United Kingdom.
Participants of the UK Biobank Study provided information on the physical activity they participated in on a regular basis and their sleep quality. This information was tracked for either 11 years (up to May 2020) or until their death.
Looking at this information, the researchers found that the lower a person scored in sleep (pointing to poor sleep quality), the higher their risk of death from any cause. Those with no moderate to vigorous physical activity and poor sleep had the highest risk of death from any cause. It was also found that those with lower physical activity levels had a pattern of suffering from poor sleep quality.
Based on all of their findings, the researchers concluded that moderate or vigorous physical activity levels that align with the World Health Organization's recommendations are able to negate "most" of the conditions associated with poor sleep.
What This Means For You
If you're one of the 70 million Americans who suffer from a sleep disorder, making your physical activity a priority is essential to living a long, healthy life.
There are small lifestyle changes that anyone can make in their day-to-day to lower the amount of time they spend being sedentary:
Split up chores throughout the day
Take walks while on phone meetings
Walk the dog in the morning and evening
Stretch before or after meetings
Set time aside on your calendar to take a long walk
Once small lifestyle changes are made, incorporating moderate and vigorous physical activity into one's life will become easier, enhancing sleep quality along the way.
Sleep Still Matters
Of course, physical activity isn't able to completely erase all of the problems caused by poor sleep, but rather mitigate them. To get proper rest, a person with a sleep disorder should receive treatment from a sleep medicine practitioner, like Dr. Jeff Rodgers. Plus, being well-rested makes it much easier to have the energy and motivation to engage in any physical activity! 
If you are experiencing the common symptoms of sleep apnea (frequent snoring, chronic exhaustion, waking during the night multiple times, choking/gasping while asleep), then you should schedule a screening at Sleep Better Georgia today. Dr. Rodgers can determine your risk for sleep apnea, offer a solution, and help you get the rest you need so you can keep moving and live your healthiest life.