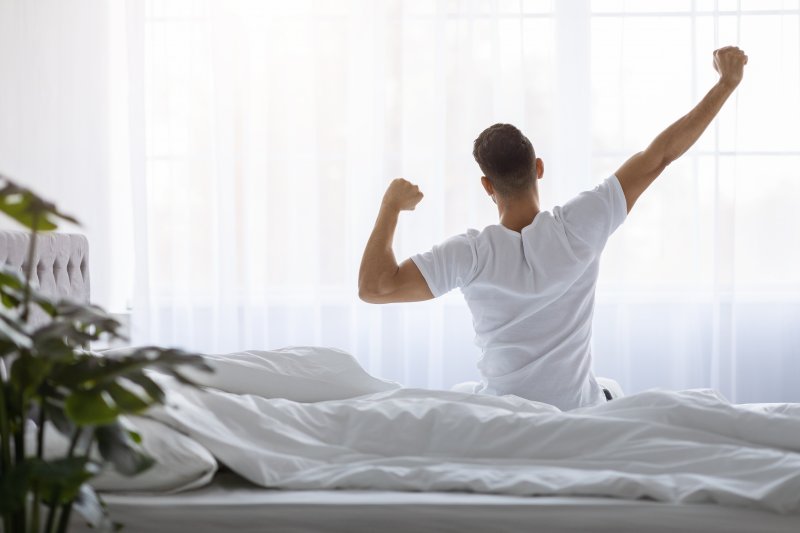 It's probably safe to assume that you've spent most of your life not sleeping with an oral appliance, but after months (or years) of dealing with persistent exhaustion and snoring, you've finally been given the key to consistently great rest. Of course, making any alterations to your sleep routine is bound to require some adjustment time, but these three tips will help make things much easier so you're getting the best sleep of your life sooner rather than later.
Have Realistic Expectations
While oral appliance therapy is proven to reduce snoring and sleep apnea symptoms, it's important to point out that the first several nights won't be absolutely perfect. Wearing an oral appliance, even a custom-made one, might feel a bit awkward at first, but you'll get used to it in time. Initially, your jaw may be a bit sore in the morning, and your bite will likely feel "off" right after you wake up. Also, it's common to experience excess salivation, i.e. drooling. This is because there is something new in the mouth, and the body's natural response is to try to digest it.
Fortunately, all of these symptoms are minor and will gradually fade to the point where you'll forget about them.
Put on Your Appliance Before You Lay Down
A common mistake many people make is that they go through their bedtime routine, lay down in bed, and then forget to put their appliance in, which really hampers its ability to work! The easiest way to avoid this is to brush and floss your teeth like normal, and then immediately put your oral appliance in. You'll still be able to speak and even drink with it in, meaning it shouldn't interfere with any other steps in your routine.
Be Consistent (But Reach Out for Help if Needed)
The quickest way to get used to your oral appliance is to simply make sure you wear it every single night. Things might feel weird initially, but your body will adjust, and you'll begin to feel better and better as you get consistently great sleep.
Of course, if a few weeks go by and your jaw still hurts, the appliance feels unstable, or if anything else is bothering you, just touch base with your sleep dentist. They can get you in for an appointment and make their own adjustments if necessary so that you won't encounter further issues.
Your sleep oral appliance, like any long-term solution, may take a bit to become a seamless part of your life, but it won't be long before you start benefitting from it. The extra energy and renewed wellness you experience from improved sleep are sure to make those first few nights worth it!
About the Author
After his mother was diagnosed with severe sleep apnea, Dr. Rodgers began an educational journey that culminated in his becoming a board-certified expert in sleep dentistry. Today, he is a Diplomate of both the American Board of Dental Sleep Medicine and the American Sleep and Breathing Academy, having helped countless patients finally overcome stubborn sleep problems. Whether you're thinking about getting your own sleep under control or would be interested in switching to oral appliance therapy from CPAP therapy, he's eager to listen and help. You can get in touch by clicking here or just call (770) 394-4310.