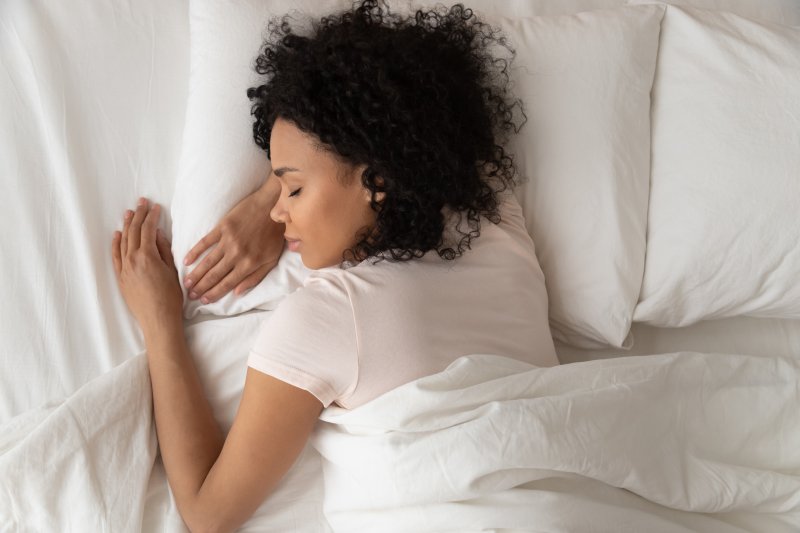 This past June, the American Academy of Sleep Medicine (AASM), an organization dedicated to advancing sleep care and enhancing sleep health, declared that sleep is a biological necessity.
"It is the position of the AASM that sleep is essential to health, and we are urging educators, health care professionals, government agencies, and employers to prioritize the promotion of healthy sleep," AASM President, Dr. Kannan Ramar states.
The declaration, which was written by members of the 2020-2021 AASM Board of Directors and has been endorsed by more than 25 relevant organizations, explains that there is a lack of sleep education at the medical-education levels, resulting in sleep being left out of many patient-practitioner conversations.
This is a hazard, not only to public safety, but to personal safety as well. Here's why.
The Importance of Sleep
According to AASM's statement, published in the Journal of Clinical Sleep Medicine (JCSM), healthy sleep is vital for people of all ages. Healthy sleep routines help regulate cognitive function, mood, mental health, and cardiovascular, cerebrovascular, and metabolic health.
When we don't have a healthy sleep routine, we are at a higher risk of mortality and other medical issues, which then places a burden on our personal health, and society as a whole. These medical issues include, but are not limited to, cardiovascular disease, diabetes, obesity, and cancer.
So, what is considered healthy sleep? On average, adults should get 7-9 hours of quality sleep every night. Quality sleep is defined as experiencing limited disturbances throughout the night, allowing us to successfully have several complete sleep cycles. According to the Sleep Foundation, the average person goes through 4-6 sleep cycles a night.
During these sleep cycles, our body and brain are given the time and resources needed to recover and develop. Sufficient sleep allows the body to reach peak cognitive and physical function.
When we receive inadequate sleep, issues such as reduced emotional competency, impaired problem-solving abilities, memory difficulties, and the exacerbation of mental health ailments can become evident.
As outlined by AASM's statement, there are significant portions of the population that are receiving an inadequate amount of sleep:
34.1% of children
74.6% of high school students
32.5% of adults
How The Sleep Epidemic Came About
There are a few reasons why poor sleep has become an epidemic across the U.S.:
Sleep Disorders: As noted by the Centers for Disease Control and Prevention, an estimated 70 million Americans suffer from a sleep-related disorder. The most common sleep disorders are insomnia, sleep apnea, restless leg syndrome, and narcolepsy.
Education: The AASM firmly believes that sleep education must be provided at all educational levels, including K-12, collegiate, medical school, graduate medical education, and additional health-related programs. Additionally, medical practitioners must make it a priority to speak to their patients about sleep and inquire about their sleep quality. The AASM continues to explain that sleep education must also be actively promoted through public health campaigns and in the workplace. In fact, AASM recommends that organizations provide a sleep education program for employees to establish fatigue risk-management systems.
Mental Health: According to the National Alliance on Mental Health (NAMI), one in five U.S. adults experienced a mental illness in 2019—with one in 20 of those adults experiencing a severe mental illness. Additionally, one in six youth-aged individuals will develop a mental health disorder. Research shows that poor sleep quality can lead to mental health ailments, and, similarly, mental health ailments can lead to poor sleep. By also enhancing awareness of mental health disorders and destigmatizing mental health treatment, practitioners can help improve the sleep of this particularly vulnerable population.
What You Can Do
Only through collective efforts can we reduce rates of poor sleep health. Fortunately, there are many ways to help on an individual level, starting with taking control of our own sleep health. If you're experiencing poor sleep quality or quantity, it may be time to speak to your physician or see a sleep specialist.
Additionally, be sure to check-in on friends and family. Mental health conditions and sleep disorders are common, and providing support may be exactly what a friend or family member needs to seek help from a mental health or sleep professional.
It is also necessary to have honest discussions in the workplace about fatigue, burnout, and mental health. Managers and leaders are more likely to actively respond to an issue the more it's brought to their attention. Using AASM's newfound information can aid in healthier workplace conditions such as more PTO, enhanced work-life balance, increased staffing, and other benefits that may help with sleep health.
Get Treated
Sleep apnea is a common sleep disorder that can impact sleep health and quality of life. If you think you are experiencing symptoms of sleep apnea, Dr. Jeff Rodgers is here to help. Request an appointment today to learn more treatment options.