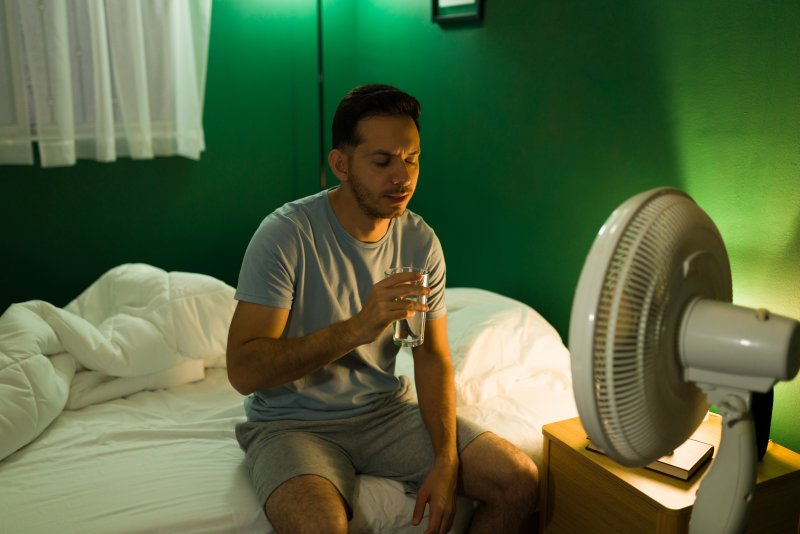 While climate change is happening all around us, we often think of it as having impacts on the weather or atmosphere. What we don't think about as much is the impact it may have on our health, and in this case, our sleep health.
It turns out that rising temperatures due to climate change have an effect on the way we sleep and can lead to negative overall health outcomes.
But what does this mean for those who suffer from sleep apnea? Obstructive sleep apnea is a sleep disorder that causes disrupted breathing throughout the night, resulting in daytime sleepiness, and often snoring. What does research say about how this record-breaking weather is changing our sleep, and what can we do to stay cool so we can get the rest we need?
What the Science Says
In a recent study published by One Earth, researchers suggested that by 2099, irregular temperatures may shave off 50-58 hours of sleep per person, per year.
To conduct this research, scientists gathered data using sleep-tracking wristbands. They looked at 7 million nightly sleep records for more than 47,000 adults from 68 countries on all continents aside from Antarctica.
What was found was that on nights when temperatures rose above 86 degrees Fahrenheit, sleep declined by approximately 14 minutes. It also became more likely to get less than seven hours of sleep.
It was also observed that those living in developing countries are more affected by higher temperatures while they're trying to sleep, likely due to the lack of access to air conditioning.
What This Means for Sleep Apnea Sufferers
Those impacted by sleep apnea often already have trouble getting quality sleep. On top of other symptoms, not getting a full eight hours of sleep can have drastic impacts on their overall health, including an increased risk of diabetes, high blood pressure, a higher chance of motor vehicle accidents, and more.
Though no individual can solve the climate crisis, there are ways to keep cool in order to ensure a full night of rest, with a few quick tips including:
If you have a thermostat that you can control, turn it down to 68 before you go to bed.
Close your blinds or windows during the day to prevent heat from building up in your bedroom.
Replace incandescent light bulbs with LEDs if possible, as traditional bulbs give off a lot of heat that can linger in the room when you're trying to sleep.
Take a cold shower before bed to help your body cool down.
If possible, use bedding made of percale cotton, Tencel, or bamboo rayon that is breathable and sweat wicking.
Sleep in lightweight clothing (or nude if possible).
On particularly sweltering nights, place a cold towel or compress on the bottom of your feet.
Find a Solution
If you or someone you know is struggling to get quality sleep, even in a bedroom kept at an ideal temperature, and they also experience sleep apnea symptoms such as morning headaches, snoring, daytime fatigue, and/or irritability, it may be time to schedule a consultation with a sleep health professional.
If you live in the Atlanta area, Dr. Jeff Rodgers is more than ready to help. Request an appointment today to learn more about treating obstructive sleep apnea using a small, custom-made oral appliance.