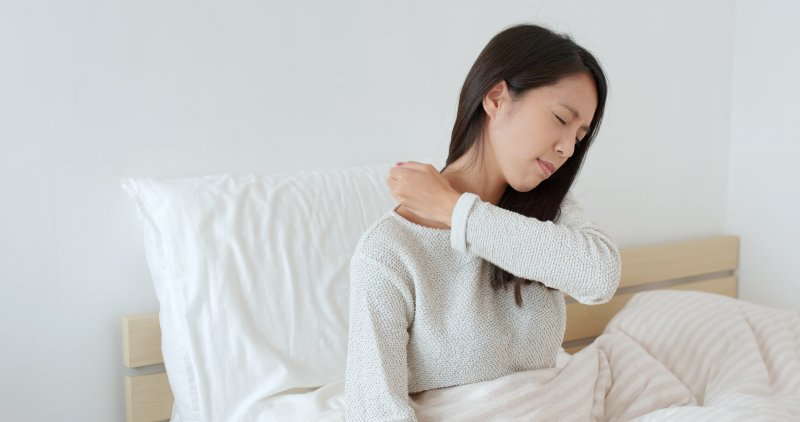 Insomnia plagues many Americans, but it has also been found that "painsomnia" affects many adults as well, considering around 25% of U.S. adults experience chronic pain. Painsomnia is a form of insomnia caused by chronic pain.
This can mean extremely poor quality sleep for those who experience both painsomnia and obstructive sleep apnea. Obstructive sleep apnea (OSA) is a sleep disorder that causes disrupted breathing throughout the night, resulting in daytime sleepiness, and often snoring. Dealing with either of these conditions, or even both, can prove to be challenging.
What is Painsomnia?
While painsomnia is not a technical medical term, researchers have found a link between insomnia and pain for many years.
Insomnia is a condition where individuals experience difficulty falling asleep and/or staying asleep. This can cause a lack of focus throughout the day and even put people at risk for safety hazards.
Although the combination of insomnia and chronic pain is prevalent, many may experience both without a proper diagnosis.
What the Research Says
In a 2021 study conducted by the Centers for Disease Control and Prevention, researchers found that of the 25% of adults who experience chronic pain in the U.S., there is a higher likelihood among women (21%) and white adults (24%) versus Black (19%), Latino (13%), and Asian adults (7%).
It was found that adults who experience chronic pain average around 6.7 hours of sleep per night, which is below the recommended 7-9 hours.
Among professionals, those employed in jobs that require manual labor reported losing two or more hours of sleep each night due to pain, which was higher than those working in non-manual and tech fields.
For people who are unemployed, such as full-time students or retirees, they were the most likely to experience pain every night.
There are many different kinds of pain that can contribute to painsomnia. Around 56% of respondents indicated that back pain kept them from sleeping well, while 41% had neck pain, 32% had head pain, and 29% had knee pain. Many of these individuals stated that their pain level was at a 5 or higher on a scale from 0 (lowest pain) to 10 (highest pain).
Painsomnia's Effects on Sleep Health
"Latency" is the time it takes to fall asleep. Many with chronic pain tend to toss and turn for an extended period of time before finally falling asleep at night. When individuals can't sleep well because of pain, the lack of sleep can lead to further pain. This can also cause anxiety about lack of sleep, leading to further fatigue.
Coping with Painsomnia
While only about half of respondents in the study intentionally looked for care for their pain from a doctor, almost 70% indicated that they take some sort of medication, whether that's prescription drugs, nonprescription drugs, or a combination of the two.
In addition to medication, many have found solace in attending pain-related support groups. Of the individuals who go to the support groups, 91% say the groups have helped them better understand and manage their pain in order to improve their sleep.
Painsomnia & Sleep Apnea
Those who are experiencing OSA may already have disrupted sleep patterns and additional health issues that impact their sleep health.
If you, or someone you know is experiencing insomnia, chronic pain, and sleep apnea symptoms, it may be time to speak with a professional. Dr. Jeff Rodgers can provide a fast and effective screening, and if a patient needs sleep apnea treatment, he can offer a custom-made oral appliance that allows them to breathe better and stop snoring. This will not only lead to higher quality rest, but faster recovery from injury and pain as well.
To learn more about how Dr. Rodgers can help, schedule a consultation today.