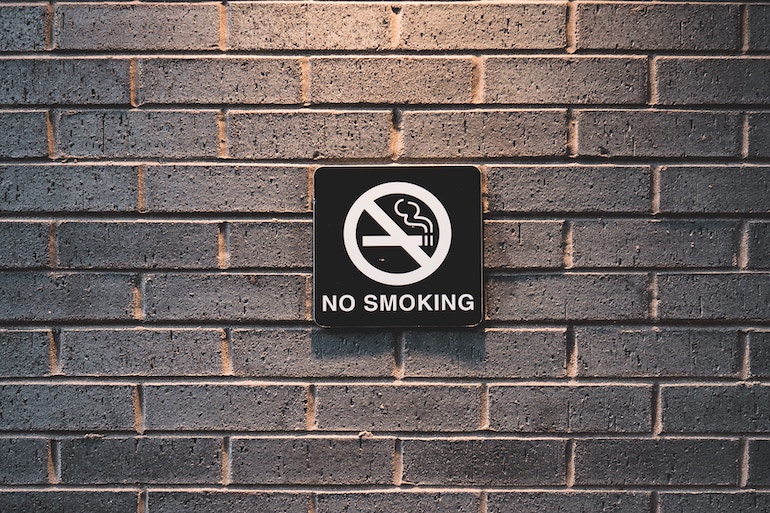 One of the most common New Year's resolutions is people promising themselves, or their loved ones, that they will finally quit smoking. And it's a commendable endeavor, as we have all heard about the health risks of smoking, including heart disease and lung cancer. But did you know that smoking is a risk factor for sleep apnea, too?
Correlation Between Smoking & Sleep Apnea
In a study published by The Journal of the American Medical Association—Internal Medicine, a test group who identified as current smokers were much more likely to have moderate or worse obstructive sleep apnea (OSA) symptoms compared to the test group of individuals who had never smoked. Heavy smokers in the study displayed the greatest risk for sleep-disordered breathing. One silver lining is that the study showed that former smokers were not at an increased risk for sleep-disordered breathing, so quitting smoking can decrease an individual's risk for developing the condition.
Secondhand Smoke
Smoke can also affect the sleep apnea severity of non-smokers in a home.
One study published by The International Journal of Pediatric Otorhinolaryngology looked at children ages three to 18 to assess the association between exposure to secondhand smoke and obstructive sleep apnea severity. Overall, 167 children were studied; 70 had severe OSA.
Among the subgroup of children studied with severe OSA, median AHI (apnea hypopnea index, which measures the number of cessations in breathing per hour) was significantly higher in secondhand-smoke exposed children compared to non-exposed children, but not across all children. In multivariable analysis, secondhand smoke exposure increased AHI by 48% in the severe OSA subgroup when adjusted for race, body mass index, and adjusted household income.
While this study was limited and more research is needed, it is a definitive step in understanding the relationship between childhood sleep apnea and secondhand smoke. It seems that regardless of age or proximity to smoking, being around cigarette smoke can worsen obstructive sleep apnea.
How Smoking Can Increase the Risk For Sleep Apnea
Commonly suggested reasons that explain how smoking may cause/worsen OSA include:
Relaxation of the upper airway muscles and neural reflexes caused by nicotine, which lead to a narrowing or blockage of the airway during sleep
Increased arousal threshold caused by the stimulating effects of nicotine (having difficulty falling or staying asleep)
Increased upper airway inflammation due to smoke inhalation
How to Stop Smoking & Sleep Better
Smoking is connected to a host of health concerns, sleep apnea being just one of them, and as these studies show, it can even harm others in the household. Thankfully, people have more options than ever when it comes to getting help to quit smoking. A good place to start is to visit the CDC's website, where you can learn about different strategies to quit smoking, download an app, and even sign up to get regular, motivational text messages. It's also recommended that smoking patients consult their primary care physician so they can safely quit smoking.
And, if you or a family member needs help with sleep apnea, you'll find the answers and care you need at Sleep Better Georgia. Dr. Jeff Rodgers can even provide treatment using a custom-made oral appliance that can help you overcome sleep apnea and stop snoring as well. To schedule a FREE in-person screening so you can get your health and your sleep back on track, contact Sleep Better Georgia today.