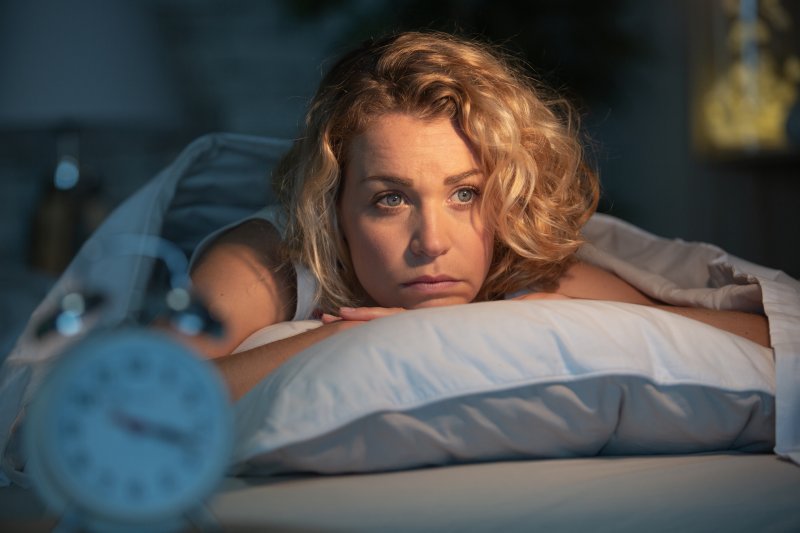 The "Sunday scaries" describe the common worry about returning to work on Monday morning, and it can unfortunately affect the sleep health of many Americans.
The "Sunday scaries" can be psychological, but they can also manifest physically, causing a heightened heartbeat, sweating, difficulty breathing, trembling, upset stomach, and more.
Stress and anxiety that is work-related can often cause a loss of sleep, which can lead to harmful health consequences. While "Sunday scaries" is a term associated with younger generations, Gen Z'ers and Millennials aren't the only ones impacted by this stress.
Let's Look at the Research
In a recent study conducted by the American Academy of Sleep Medicine (AASM), researchers observed that 32% of Gen Z respondents and 34% of Millennials always, almost always, or often have difficulty falling asleep on Sundays compared to other nights of the week.
Around three-quarters of the survey participants reported that they lost sleep because of work stress, while 64% indicated that they use sleep aids.
How to Fight the Sunday Scaries
Being proactive about managing work-related stress can help improve sleep quality, leading to a more productive Monday. Here are some tips to get better sleep on Sunday nights:
Don't wait until Sunday to clean, grocery shop, and do other chores. Spreading these tasks out across the week can help you feel more productive come Monday morning.
Before bed on Sunday, take a bath, read a book, or do some journaling. Turning off electronics 30 minutes before bed can help your brain slow down.
Create a Sunday night routine. For example, incorporating a tasty meal and winding down with your favorite show can help create a consistency that your brain will love.
Treat yourself on Monday mornings. Starting the day with a coffee from your favorite shop or taking a walk before work starts can help make Mondays feel more enjoyable.
If possible, try to plan out what you'll do on Monday before you leave work on Friday. This way, you can have a better idea of what to expect, which should reduce anxiety.
Talk to your boss or immediate supervisor about what is stressing you out at work. Just expressing your feelings can be helpful, and they may be able to adjust your tasks to make things easier.
When It's More Than Just Sunday
If you or someone you know is experiencing poor sleep quality and feeling the effects of the Sunday scaries in conjunction with obstructive sleep apnea (OSA) symptoms such as snoring and chronic daytime sleepiness, it may be time to seek help from a sleep health professional.
If you live in the Atlanta area, Dr. Jeff Rodgers is here to help. Request an appointment today to learn more about treating obstructive sleep apnea using a small, custom-made oral appliance.